Former Miss Indian University of New Mexico Titleholders
Miss Indian UNM has served as an ambassador and represented not only the Native American community, but the University of New Mexico at various functions and gatherings throughout years. These functions and gatherings have included conferences, workshops, powwows, tribal ceremonies and celebrations, parades, school visitations, special appearances, various socials, and a variety of UNM-affiliated events.
The title of Miss Indian UNM was initiated by Kiva Club, a UNM Student Organization founded in 1952, in response to the inception of Miss Indian World. Currently, American Indian Student Services supports the current Miss Indian UNM in pageant preparation and advisement.
The following are past Miss Indian UNM title holders: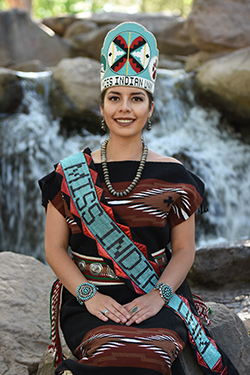 2017-18 Caitlynn Mayhew, Navajo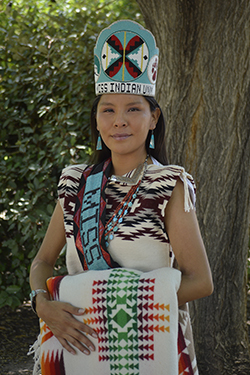 2015-16 Renata Yazzie, Navajo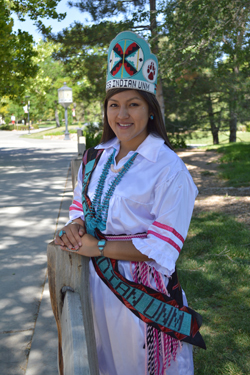 2014-15 Melodie Cruz, Ohkay Owingeh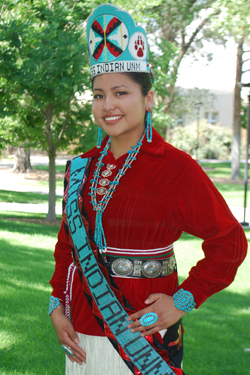 2013-14 Deliah Kinsel, Navajo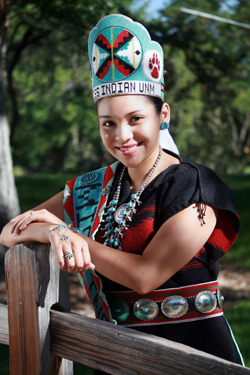 2012-13 Wahleah R. Watson, Navajo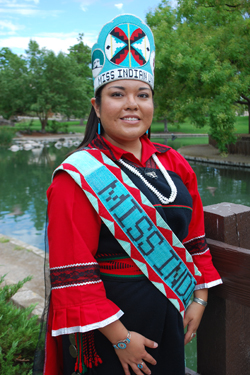 2011-12 Monika Honeyestewa, Laguna Pueblo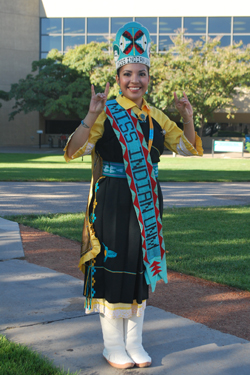 2010-11 Se'mana Seukteoma, Laguna Pueblo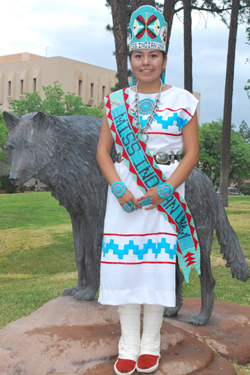 2009-2010 Rachel Brown, Navajo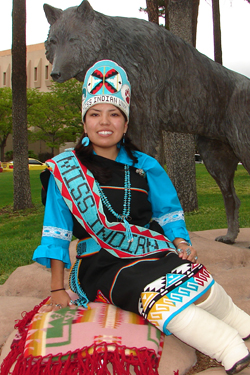 2008-09 Natalie Becenti, Acoma Pueblo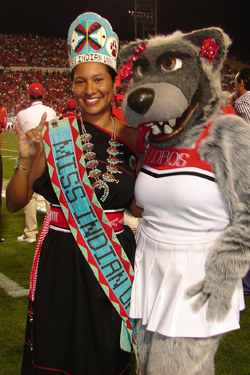 2007-08 Juanita Toledo, Jemez Pueblo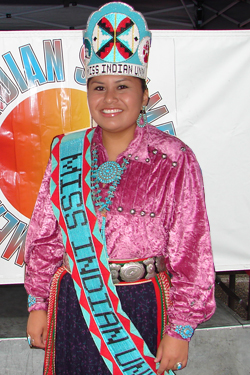 2006-07 Elesha Jim, Navajo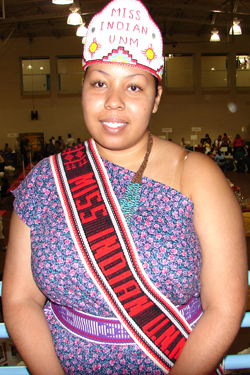 2005-06 Jacquelyn Walker, Cochiti Pueblo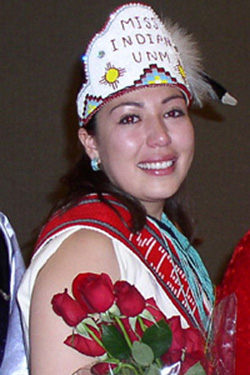 2004-05 Jessica Valdez, Tesuque Pueblo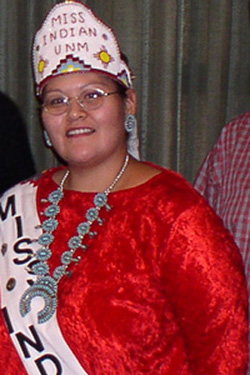 2003-04 Gerrilyn Tsosie, Navajo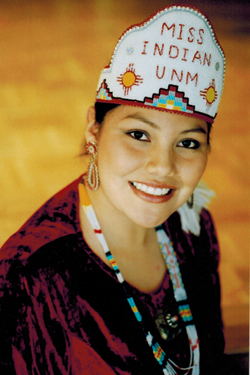 2002-03 Santee Lewis, Navajo
All of the past Miss Indian UNM title holders have not all been identified or recognized. If you know a previous Miss Indian UNM or were a title holder, please contact the reigning Miss Indian UNM.